Sherwood FR, the Specialist in PPE mainly for the Oil & Gas, Petrochemicals, Energy and Fire Fighting sectors. We design, develop and manufacture high quality flame resistant clothing to provide maximum protection to workers against fire hazards in these workplaces. Our products are comfortable and safe to wear against skin irritation (due to excessive level of chemicals) in comparison to other FR brands.
We are certified to ISO 9001:2015, the world's most recognised Quality Management System (QMS) standard which provides assurance of process transparency and accountability. For our future clients it's a good indication that the products manufactured will be implemented according to standards and in good quality.
Applicable products are NFPA 2112 compliant certified through Underwriters Laboratory USA and EN ISO 11612 by BTTG UK. These certifications provide critical credibility to our clients and help mitigate risk, demonstrate compliance and deliver confidence to markets worldwide.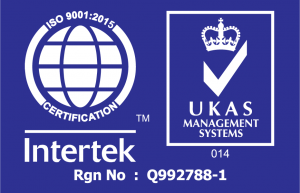 We carry ample stock of fabrics and ready-made fire resistant coveralls in various colour and sizes.
We produce genuine protective clothing in compliance to International Fire Safety Standards: ISO11612 (EN531), NFPA 2112 and NFPA 70E.
We ensure reliability and maintain a strict standard in using only approved fabrics and accessories imported from renowned manufacturers with proven technologies for inherently flame resistant and treated materials.